Click HERE for Online Streaming
Class Schedule …
Tamara Bennett
Master Trainer Tai Chi for Health Institute
Community tai chi and qigong groups, Skill Building workshops, Tai Chi for Health Instructor Training workshops and Breathe Coaching
Tai Chi for Health Institute is now an approved REPs CPD (Continuing Professional Development) Provider
Tai Chi & Qigong
Community Social Gatherings
Meditation in Motion
Franklin District (South of Auckland) … 
Pukekohe ~ Waiuku  ~ Tuakau ~ Mauku/Patumahoe
Tai Chi Workshops ~
Nationwide Tai Chi for Instructor Training Workshops & Skill Building Workshops
---
Shocking News!
Did you know that 90% of people die from chronic conditions, and most of those conditions are preventable with lifestyle changes? Tai chi is an ideal tool to combat chronic conditions. More than 500 medical studies have shown that tai chi improves almost all aspects of health. Give tai chi a try!
---
What is Tai Chi? 
Seek Stillness within Movement (tai chi … tai chi chuan … taijiquan) "Tai chi ~ an art embracing the mind, body and spirit Originating in ancient China, tai chi is one of the most effective gentle movement practices for health of mind and body. Although an art with great depth of knowledge and skill, it can be easy to learn and soon delivers its health benefits. For many, it continues as a lifetime journey. There are many styles and forms of tai chi, the major ones being Chen, Yang, Wu, Wu (different words in Chinese) and Sun. Each style has its own features, although most styles share the same essential principles. The essential principles include mind integrated with the body; fluidity of the movements; control of breathing; and, mental concentration. The central focus is to enable the qi or life force to flow smoothly and powerfully throughout the body. Total harmony of the inner and outer self comes from the integration of mind and body, achieved through the ongoing practice of tai chi." http://taichiforhealthinstitute.org/what-is-tai-chi/ NOTE: Tai chi chuan is a type of qigong.
What is Tai Chi for Health (TCH)?
Tai Chi for Health programs are accessible for just about anyone, they are easy-to-learn; safe and effective for health. Dr Paul Lam and a team of tai chi and medical experts created these programs by combining authentic traditional tai chi, up-to-date medical knowledge and teaching methods. The programs are designed to empower people to improve health and wellness. These programs are proven by medical studies to be safe and effective, improve health, and support the management of many chronic conditions. The CDC (Centre for Disease Control and Prevention) recommends Tai Chi for Arthritis, Arthritis Foundations and many organizations around the world support TCH. A wide range of Instructional DVDs and other products are available here at the SHOP, and worldwide over 15,000 certified instructors are teaching the programs." http://taichiforhealthinstitute.org/. 
What is Qigong?
(qigong, chi gong, chi kung, daoyin, nei gong and yangsheng) Qi or Chi  (chee) = air we breathe, life force or vital-energy Gong (gung) = accomplishment, or skill that is cultivated through practice. The Chinese term qigong means energy cultivation or working with the life force energy. Qigong is an ancient Chinese holistic wellness system; coordinating movements with breathing and meditations practiced for health maintenance, healing and increasing vitality, to cultivate and balance your qi.
Tai Chi & Qigong Sessions ~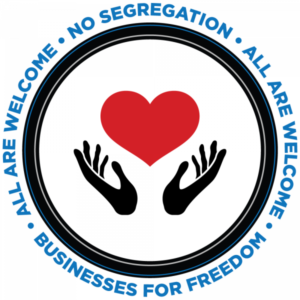 Franklin FUN for Seniors - over 150 groups & activities

Click on the area link below to find over 150 groups and activities in Franklin …
Or Click on the pdf image to download the current document
What's Up with Tamara …

Product of the Month – Early Bird Special
The holidays come but once a year, and they usually take us by surprise with last-minute shopping and post office dashes. This November, order now to take advantage of our Early Bird Special:
Exclusive 30% discount on DVDs, Books, Music CDs, and Wall Charts
Visit www.taichiproductions.co.nz to find the perfect gifts for experienced practitioners and those new to tai chi.
Simply use promo code EARLYTC30 at checkout.
Get your orders in now to beat the queue, and have a peaceful and fun holiday season!
This offer cannot be used in conjunction with any other discount or promotion. Valid only in November 2023.
SHOP ~ www.smilingdragon.co.nz 
Keep up to date with current news, workshops and specials … Subscribe to my monthly NEWSLETTER  … click on the Subscribe button above or use the form on the bottom of this page … Smiles Tamara 
Shop ONLINE to buy Dr Paul Lam's Tai Chi for Health DVDs, Music CDs, instructional charts, books, clothing and more 
Benefits of Tai Chi & Qigong?
Tai chi & qigong is FUN!
No equipment needed
Practice standing, seated, wheelchair, lying down or in the water
Suitable for almost any age or physical condition
Improve Fitness
Increase muscular strength
Improve balance & mobility
Reduce risk of falls
Improve flexibility
Relaxation & Stress Relief
May improve mental health & well-being
Increase cardio-respiratory fitness
Improves the immune system
Great for rehabilitation
Classes and workshops are a wonderful social outings
Tai Chi for Health programmes are scientifically proven to be safe & effective for falls prevention
Scientific studies show that the practice of tai chi improves, and prevents, almost all chronic conditions including arthritis, osteoporosis, heart disease and diabetes.